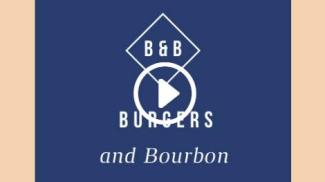 Burgers & Bourbon:Jack Daniel's Bonded Tennessee Whiskey
This week's pick is from our bordering state, Jack Daniel's Bonded Tennessee Whiskey. Bonded is Bottled-in-Bond, aged in select barrels for added depth and character.
The Bottled-In-Bond Act (1897) stipulates that the whiskey must be: From a single distillery, From one distilling season, Bottled at 100 proof, and Aged in a federally bonded warehouse for at least four years (seasons to mature).
If you have any recommendations on what to review next, please post them in the comments! Join us every week as we review new/classic bourbon and uncover Kentucky's rich history, one bottle at a time. Click the link below to watch all our reviews and podcast!