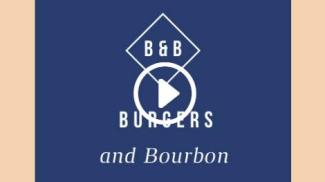 Burgers & Bourbon: Penelope Architect
This weeks pick is Penelope Architect. Penelope Bourbon created a series of four grain expressions that pleases the palate of bourbon connoisseurs and novices, alike. The Architect is the new blueprint for the future of precision blending. The first build in this series combines our signature four grain mash bill with two styles of French oak staves.
If you have any recommendations on what to review next, please post them in the comments! Join us every week as we review new/classic bourbon and uncover Kentucky's rich history, one bottle at a time.