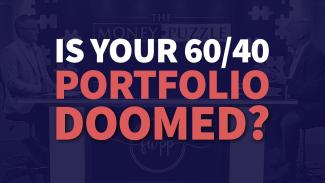 Is the 60/40 Investment Portfolio Dead?
Craving a stress-free retirement? Schedule a meeting today for customized financial planning assistance. Maximize your nest egg with the proper balance of risk and stability.
In this video, we dive deep into the world of annuities and financial planning for retirement.
Do you understand the concept of a 60/40 investment portfolio?
What was once seen as the golden standard for financial stability is now questioned.
Are you in your 30s, 40s, or even 70s and wondering if the 60/40 rule applies to you?
Don't let market cycles dictate your financial stability.
Learn about our innovative risk on/risk off retirement plan to support your lifestyle needs throughout your golden years.
Subscribe now for more videos on finance, retirement planning, and wealth management.
CONNECT WITH US:
Website: www.fwppartners.com
Facebook: https://www.facebook.com/fwppartners
Instagram: https://www.instagram.com/ericdouglas...
LinkedIn: https://www.linkedin.com/in/ericdougl...